Policies:
We value each and every customer and thank you for choosing Sunshine Valley Soap products. Below are a few of our policies so that you can understand how we can better serve you through our business.
Allergies: We recognize the fact that there are a multitude of reactions that humans can have with soap ingredients, whether they are natural or synthetic. We only use natural ingredients in our soap but understand that allergic reactions or skin sensitivities still can be present in customers while using our products. We recommend that you do a spot test for any allergic reactions if you believe that one might present itself during or after use of our soap. We have sourced only the best ingredients for our all natural soap, but it is still the responsibility of the user to make sure that our soap is safe for their use. To double check the ingredients of any of our all natural soap, we happily list them on the individual soap pages.
Creative and Artistic Quality: Our soap is handmade and will never look the same as another bar of soap, even if it is the same scent in the same batch. All of us as individuals are unique and so is our soap. Please expect differences in design from soap to soap.
Privacy: All of the information that we collect from you stays with our company. We will never sell or share your information with any outside sources. You are our favorite customers and we like to keep it that way.
Refunds and Returns: Our all natural soap products are a very personal item and, due to the fact that we cannot ensure the quality of soap once it has been shipped, we do not accept returns. For safety and hygiene reasons, soap cannot be restocked or resold. If you received the wrong product, however, please contact us directly and we will help find the best solution to get you the correct soap as quickly as possible.
Shipping: We try very hard to get your soap out within 1-2 business days after receiving your completed order. Unfortunately, we cannot control the speed of the order once it leaves our warehouse. If we are out of stock of a particular soap that you've ordered, we'll reach out to see if there is another scent that you would prefer or if you'd like us to hold your order until your soap is ready. At this time, we are only shipping to United States addresses.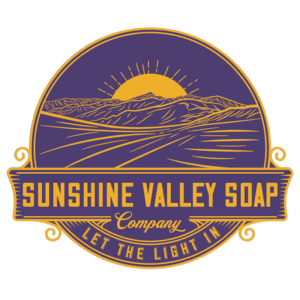 Address
Raymore, MO 64083
You may review our privacy and refund policies
here
.